Information-sharing platforms online are the newest way to share academic research and findings. Technology like this has led to changes in careers in academia in recent years. Modern careers in academia are a great way to conduct research and continue learning throughout your life.
This path is a great option, but it is less common, making it harder to know what to expect from this type of career, from salary information to job prospects and growth. We gathered some information here to help you decide if this path is right for you!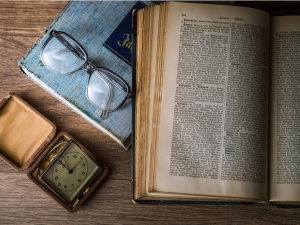 1. Salaries and Pay in Academia
Working as a faculty member is one of the most common paths in academia, which means that the service periods are based on the academic year for the students. However, the service periods are not the same as the payroll periods,which are usually delayed by about a month or two.
These differ because only 9 months during the school year are working time for faculty members, but 12 months are included in the paid time.
2. Academic Job Prospects
One of the most common positions to hold in the field of academia is as a faculty member in a university. Faculty members are usually responsible for teaching college classes and keeping up with exam writing and grading.
Faculty members can also usually work in conducting research. To be a part of the faculty of a university, most individuals need to have at least a master's or Ph.D. Other careers in the field can include that of a laboratory technician or research assistant.
These options are great for those who don't have, or are currently studying for, a Ph.D. degree. It is also a great experience to have in academia, as research is the name of the game and laboratory skills are in high demand.
3. Typical Goals for Those in Academia
Most of the major milestones that you can work toward in academia are research-based, for example, achieving publication in academic or scientific journals. This means that your research is communicated to other professionals in your area of expertise and has gone through the rigorous peer-review process. If your research passes these stages, it is evidence that your findings are both valuable and valid.
Another common goal that academics will strive for is reaching tenure at their university. A tenured professor can only be terminated in extreme cases, but otherwise has guaranteed job security until retirement.
Presenting research, findings, and new ideas at various meetings and conferences with peers and students. Making new discoveries as an academic is one the most rewarding parts of the career, and being able to travel the globe sharing these findings with fellow researchers is what it's all about.
4. Institution Service/Volunteering
There is the expectation when you work in the field of academia, that you will provide some services to the institution where you work. These types of services that may be asked of you include:
Sitting in on academic committees
Ethics boards
Grant study evaluations
Sitting on editorial boards
Mentoring and advising students
Final Thoughts
Making a living as an academic is a very rewarding career path, and is best suited for those who want to continue learning and teaching throughout their life. In this career path, you can expect to earn your living by spending time teaching, researching, and sharing ideas with other experts in your field.
This type of career is for those who are inspired to mentor future generations of scholars at the university level. It is also for anyone who has an unquenched curiosity to study and make discoveries about the world.