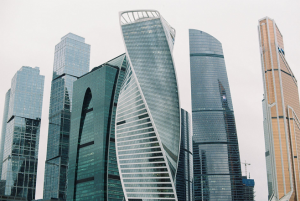 There has never been a time in history that global commerce has been more impacted than now. Coronavirus has killed more than 480 thousand people, with many more sick and fighting for their lives. The experts have no cure yet and all we can do is clean everything with bacteria-killing cleaners. We have to stay 6-foot away from all people and we must wear a facial mask if we go out in public. Offices, restaurants, and government offices closed. Essential business took extreme caution and allowed people minimum service. 
First steps
Thousands of people began working remotely. Setting up home offices and using computers with special software, they were able to struggle along. Cell phones, video meetings, and email took the place of home offices. 
No one can predict when the virus will end. When it does, how many employers will want to go back to the expense of a fully staffed office? Employees had to recategorize responsibilities. Will big business want to return to paying two people to do the job one currently handles? 
An open market
When commerce begins to recover, businesses will struggle to get back on their feet. However, highly trained employees will be able to select where they want to work. But, those who are really smart are making sure they will be at the top of the list. If you are one of those people, you may be asking yourself how.
Your employer is not the bad guy
You cannot blame your employer for the economy. In many cases, the strain closed companies altogether. In most cases, it became a case of sacrificing the few to save the majority. The majority is often described as people who could do more than one job. People who had been promoted over time were often asked to do their job and many parts of the job they had been promoted from. For example, a person may work in accounts payable. He may have hired an assistant to enter the data into the computer and generate weekly and monthly reports. The assistant could be great at what she does, but the company cannot afford her during the upheaval of the pandemic. So, the accounts payable manager will have to do both jobs.
Getting the jump – Free college
The people who are sitting at home must face one fact. In their company, they are non-essential. So, how can they become essential? They head back to school and learn what they don't know. If you are a few years out of college, young grads walking in the door know things you do not know. You have the experience and they have the updated knowledge. So, to beat that, you need to get the knowledge. With the combination, you are the only employee your company needs, whether you're a small-time intern or you're doing the social media for construction companies.
People often think their hands are tied. They are laid off or barely able to pay the bills. How can they get more education? There has never been a better time. You can take free online courses from Universities. You can learn something new, or advance your knowledge. Either way, you will improve your position in the workplace. 
Taking online courses means you can do these courses from home. If you are laid off or working remotely, you can work this into your day and it does not cost you a dime. 
These are probably classes that nobody wants, right?
No, actually these are courses that entrepreneurs usually take. They are top-drawer and quality courses that you will be proud to put on your resume.  These courses include:
Buffer's Social Media Strategy
Highbrow's Productivity Course
PhotograpgyCourse.Net
And, if you just want to get started in your business get Shopify Compass. It too is free online. Check the information for each course. Some are accreted, others provide you with a certificate of learning.
Do not neglect the classes that include learning how you utilize social media platforms and email strategies. Email and social media will continue to climb in the world of marketing. With millions of viewers, you cannot afford not to know these platforms.
Share the knowledge
This can be a bit tricky. You want people in your company to know that you have been training and working since you've been gone. But, unless you are close friends with the CEO or President of the company, you would not make a great impression.  
By blowing your own horn. You can share this with co-workers who are on the job and let the word travel that way.
Volunteer?
You may consider volunteering to help out when you know the company is going through difficult days. Keep your face known and keep your skills up to date. This also gives the powers that be,   reason to remember you much faster than he will remember the name of the guy that calls upset every week demanding to know when he will be given his job back.
Free Online University Courses
You could not control the pandemic. You could not stop the dip in the stock market. You weren't expecting a lay-off of this magnitude. But it is here and you have to deal with it. Turn this disaster into your opportunity. Don't waste your time. Let this be the time your mind grows. You are the master of your university. So take the steps today to have a better tomorrow.