The rising demand for qualified Nurses has been accentuated after the onset of the pandemic. Post-covid, the rise in demand for caregivers and registered nurses (RNs) and licensed practical nurses (LPNs) has increased. The population of the United States and most other developed countries are aging and expected to create a patient demand. The requirement for a qualified workforce in hospitals, especially Nurses, is also on the rise.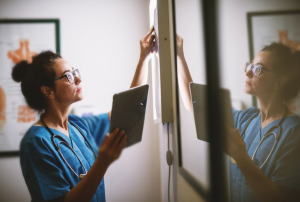 With the continued rise in patient demands and the need for qualified medical workers, good nurses will always be in high demand. As per the US Bureau of Labor Statistics, the Employment of registered nurses is projected to grow 9 percent annually till 2030, about as fast as the average for all occupations. Though there is a growing need for qualified nurses a fact remains that nursing albeit a noble profession is not easy.
Nursing is hard
It is very very hard, but doable. Now the question remains, whether one has what it takes to make a good nurse.
A registered nurse (RN) usually obtain one of three educational degrees: a bachelor's degree in nursing, an associate's degree in nursing, or a diploma from an approved nursing program. However, Nursing is a tough profession, and nurses need to be both technically and emotionally skilled.
The nature of nursing is that one never knows when what will happen, and it is perfectly fine. So, to stay in sync with the surroundings, a good nursing student should be prepared to study hard but still not give undue importance to the GPA. It does not matter whether one holds a 3 or 4 GPA. What matters is how efficient and fast they are when faced with critical patient cases. This is true, as most of the learning for a nurse happens on their feet, during their clinical rotations They need to be highly alert and quick to respond to emergencies.
Considering that a Nurse is always employable, a person diligently pursuing Nursing as an occupation should be mindful of a few things every nursing student should have. These things are inclusive but not limited to the handy essentials. If one is walking this path, the following points can be a good start to learning more about this profession:-
Education Related 
College
Be it a Bachelor's, an associate or a Diploma Program in Nursing, choose a program that is close to where you live. Most Nursing programs are demanding and have a clinical rotational program, to make the nurses adept at handling patient emergencies. Most of these clinical rotational programs or clinicals for short, start early in the morning. So, if one needs to commute for one hour, on the days when clinicals are held, one has to wake up even earlier. 
Most students tend to choose the top colleges that are situated miles away from their place of residence. However, it does not matter whether one has graduated from a top college in the county or a community college, as long as the school is accredited, then graduation will ensure that one can take their NCLEX. So, always choose a college or a program that is closer to where you live and save the commute time for your studies.
Books and Study Groups
Spend wisely, even for the books listed in the curriculum. Thousands of dollars worth of books for every semester can be avoided by approaching the professors and instructors. Ask the course instructor for the essential books that need to be purchased.
After drawing up the final list of books, divide the cost of the books among the group members of your study group. And rotate the books amongst your study group. This way, you not only reduce buying expensive books but can stick to the course with a study group that can help you with the knowledge-sharing aspect.
When in doubt, Shout
Ask questions, and ask a lot of them. With lives at stake, it always helps to get a second opinion if one is unsure about a procedure. Also when a patient or a family member is not able to communicate about their ailments, it is a better practice for the nurse to entice the correct information by asking more probing questions.
NCLEX answers are not perfect, only the most accurate
The NCLEX questions are set to test the cognitive skills of a nursing student. Only students who think critically can come up with the most accurate answer for NCLEX questions. These questions are based on knowledge and application and are not based on any facts that have to be memorized.
Behavioural Related
Emotional Intelligence
Nurses witness a lot of pain and emotional distress of patients and their family members. Albeit they are respectful of the situation nurses simply cannot take the tragic experiences to their mind. Otherwise, they will experience burnout and breakdown midway. To avoid such a stage most nurses use strategies that best work to keep themselves sane. It can be humor, sufficient breaks with family or friends, yoga, or meditation.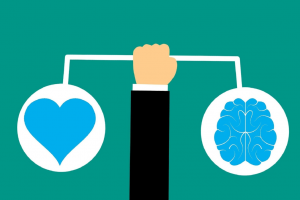 Find your path for elevation or choose them all, but try to distance yourself from the emotional drain of the pain. Understand the subtle difference between responding to the situation and reacting to it.
Nursing Supplies and Essentials
Let's start this list with a good pair of shoes and comfortable scrubs. Nurses need to be on their feet for long durations. Comfortable clothing with the right shoes will top the list of any nursing school supplies list. One can consider adding a pair of compression socks to this list. In the long run, a nurse can avoid swollen feet by using a pair of compression socks.
A pair of good stethoscopes, with a case that fits for storage and an identification tag that can help one locate their stuff, will prove very useful.
A nursing bag to carry all the books and essentials will come in handy in the long run. A medical watch may not be on the list of every nursing school, but it is a good investment and proves handy at work. Curriculum books and a laptop are must haves for most courses and are likewise for nursing as well.