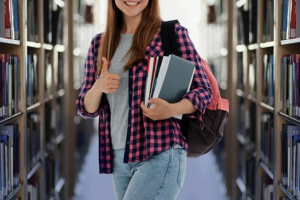 University education is the most significant investment people will make in their lifetime and the most important decision they'll ever make. The wrong choice can lead to years of wasted time and money, while the right choice can set you on the path to a successful and fulfilling career. While many people choose a university based on its reputation or graduation rate, you should consider several other factors when making your decision:
1. Location
The location of a university can have a big impact on your experience. If you want to be in a big city, there are plenty of options. If you're looking for a more rural setting, you'll need to narrow your search. Consider whether you want to stay close to home or venture out into the world. There are pros and cons to both choices. Staying close to home can be more affordable and provide support from family and friends, but going away to university can also be an excellent opportunity to meet new people and experience new things.
2. Rankings
Rankings can give you an idea of the quality of an institution and how it compares to other universities. They can also help you to narrow down your choices. There are different ranking systems, such as the QS World Report rankings and the Times Higher Education World University Rankings. These rankings account for student satisfaction, graduation rates, and research output. However, university rankings from some platforms may not accurately reflect the institution's quality. In some cases, they may be biased or based on outdated information. Additionally, rankings can change yearly, so it's important to look at multiple years' worth of data to get a more accurate picture of a school's quality.
3. Courses Offered
The courses offered by a university should be your primary concern when making your decision. You will spend the next few years studying for a degree, so ensure the subjects you are interested in are available. Many universities offer a similar range of courses, but it is still worth doing your research to find out exactly what is on offer. Schools like American International College offer a wide range of academic programs, from engineering and computing to art and science. You are sure to find one that fits your needs. You may also consider whether the university offers any specialized courses that appeal to you. For instance, if you are interested in studying law, check whether the university has a law school. Once you have a list of potential universities, take the time to look at their individual course catalogs and find out what is on offer. 
4. Entrance Prerequisites
Every university has different entrance requirements. It's important to ensure you meet the criteria for the school you're interested in. For example, some schools require applicants to have a certain GPA or score on an entrance exam. Others may have specific course requirements that must be met. Be sure to check with the university to determine their entrance requirements. 
Remember meeting the minimum requirements does not guarantee admission. Many schools receive more applications than they can accept. There's no guarantee you'll be admitted even if you meet the requirements, which is why it's crucial to have a backup plan in case your first choice doesn't work out.
5. Globalization
With the expansive growth of the internet, globalization has become more common than ever. Businesses are now international, people are more mobile, and knowledge sharing has never been easier. When choosing a university, it is crucial to consider the globalization of the institution. Does the university have students from all over the world? Are there opportunities to study abroad? Is the faculty internationally diverse? A university with a strong global focus can help you develop the skills and knowledge you need to succeed in today's economy. Global education will also prepare you to live and work in an increasingly diverse world

6. School Size
The size of a university can have a big impact on your experience. For example, large universities often have more resources and facilities than small schools. They also tend to have a more diverse student body. Additionally, large schools usually have a greater selection of courses and programs. However, large universities can also be overwhelming and impersonal. Smaller schools often have a more intimate and close-knit community feel. And because there are fewer students, you'll likely get to know your classmates and professors better. 
7. Cost of Education
Universities can be very expensive, and you'll need to ensure you can afford the tuition and fees. Additionally, remember that other costs are associated with attending university, such as housing, food, books, and transportation. Be sure to factor all of these costs into your decision. There are a few ways to offset the cost of university. You can apply for scholarships and financial aid. Many universities also offer payment plans so you can spread out the cost of tuition over time. Some employers will reimburse employees for their education expenses. If you're already employed, check with your employer to see if they offer tuition assistance.
8. Accreditation
Accreditation is a process by which a school or program is evaluated against established standards to ensure quality. In the United States, accreditation is voluntary, but choosing a school accredited by a recognized accrediting body is important. Accreditation can guarantee that a university has met high standards for its curriculum, faculty, and facilities. It can also make it easier to transfer credits if you decide to change schools. 
9. Extracurricular Activities
One thing that makes the university so great is the opportunity to get involved in extracurricular activities. These activities can range from sports teams, to student organizations, to on-campus jobs. There are hundreds of different ways to get involved on campus, and it's a great way to have fun. Additionally, extracurricular activities can help you build important skills that will benefit your future career. For example, joining the campus marketing club would be a great way to gain experience and build your resume if you're interested in marketing. 
There are many factors to consider when choosing a university, but if you take the time to do your research and ask the right questions, you'll be able to find the school that's right for you.