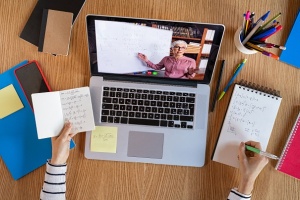 Online tutoring is one of the most important technological advancements in education. It made the study process a lot easier, more flexible, and more affordable. Today, the online tutoring industry has grown rapidly to include both verified and non-verified providers.
Students who unwittingly subscribe to non-verified providers inevitably get less value for the services they paid for. Hence, it's become important for prospective online students to learn tips on how to find the right tutors online. In this article, the key tips for finding the right online tutors are discussed.
Have A Specific Learning Goal And Need In Mind
The first step to finding the right tutor is to have a specific study need and goal in mind. For your study needs, you need to know your desired course level, including basic, medium, or expert options before searching for a tutor. 
Your learning goals should be focused on what you wish to get from the course. Some goals to consider include:
Clearer understanding of specific subject topics

Help with study plans and materials

Expected score in an exam
With both your needs and goals in view, you can determine an online tutor's suitability based on qualifications, experience, certifications, and other determining factors.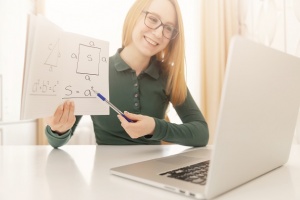 Identify The Focus Area Of Various Platforms
Online tutoring platforms have focus areas but often market themselves as being able to adequately cover several subject areas. These focus areas may be influenced by topical demand, the staff's area of specialization, and how courses align with a platform's mission. Your subjects of interest should be checked against these focus areas to determine which one is best for you.
Some of the focus areas you'll encounter are:
Information Technology (IT):

IT is a highly sought-after topic in the 21st century, and most of its subject lessons are offered strictly online. On platforms focused on IT, you can find different tutors including a CSS, Python, and 

R tutor

.

Creativity:

Creativity lessons are next to the IT learning rave. It's an online learning path many adventurous and creative minds can use to develop their DIY abilities while learning at their comfort. Topics on such platforms include bead making, knitting, and baking.

Education:

Educational courses are offered by accredited tertiary institutions online. Most online educational courses have peer physical courses running on campuses. This allows individuals that don't have the means of traveling to take educational courses from their respective locations to get certified.
Confirm The Details Of The Host Platform
The details of a tutor's host platform should be confirmed before choosing an online tutor. Online education startups tend to market their platforms above their deliverables. Hence, it's important to correlate the marketing information of platforms with facts about them. Some details you should confirm include:
Accreditation:

The right online tutoring platforms obtain approvals as dictated by State laws. Such approvals and accreditations can be confirmed on a platform's website interface and governmental databases.

Years Of Existence:

The number of years a host platform has been in business can play a role in determining its ability to provide services successfully. Conventionally, a higher number of years in existence attests to service quality compared to younger tutoring platforms.

Technologies:

There are modern technologies that are affiliated with the best online coaching platforms. These include low latency video output, neural networks, and offline services.
Determine The Type Of Online Learning Adopted On A Platform
Different types of online learning are defined by the learning structure adopted by a platform. Student learning preferences and differences make it important to consider the type of online learning available while looking for the right online tutors. The various online learning types include:
Synchronous Online Learning:

This learning method allows both participants and tutors to interact in real-time. It's one of the highly interactive means of tutoring, which helps tutors track multiple students' progress. It's beneficial for student groups that desire personalized learning and can work with strict learning times.

Asynchronous Online Learning:

This is the opposite of synchronous online learning, wherein study materials are made available and accessible to students at any time. It allows students who have busy schedules to adopt a self-paced learning path.

Interactive Online Learning:

This is the peer-to-peer version of learning. A single tutor and student interact in real-time, adding more personalization to the learning process. It allows students to express themselves freely to tutors, but also requires fixed meeting times.
Confirm The Tutor's Experience And Qualifications
Be sure to read through the profiles of various tutors on online tutoring platforms or personal websites. The basic qualification to expect for an online tutor is a bachelor's degree. Further qualifications to check for include graduate degrees, past student ratings, professional certificates, years of experience, and areas of expertise. 
Host platforms also tend to rank tutors in a descending order, allowing the best tutors to show up first. The number of students who have taken a course might also prove how relevant the course has been to students with similar needs.
Get Recommendations And Read Reviews
Recommendations are another way by which you can find the right online tutor. A recommendation is synonymous to a vote of confidence for the service of a tutor. You can ask colleagues, schoolmates, and neighbors who have a prior experience with specific online tutors if they'll advise you sign up for their course. Ensure to ask about both the pros and cons of taking such courses.
In addition to individual recommendations, you should read reviews online. Check websites like Yelp, Google search results, and Glassdoor for reviews on any recommended online tutors and platforms.  
Take Note Of The Costs
A major attraction of using online tutoring is the lower cost compared to physical lessons. Some online tutors charge per hour, per lesson, or require students to pay a bulk fee at once. Students must confirm they can afford an online tutorial they wish to sign up for.
However, you must take note that lower or higher costs don't guarantee good services. Therefore, you must do your due diligence and make pricing and your budget a final deciding factor.
Final Thoughts
Your learning goals and needs must be clear before searching for an online tutor. The next set of considerations include the focus area of the learning platform, its operational details, the type of learning method adopted, and the tutor's qualifications. 
Individual reviews and tutorial costs must also be considered. Having made these considerations, you can easily choose the online tutor you deem right for you.