Are you looking to get started with your small business? There's a lot to consider when starting, which can be overwhelming. Luckily, we've broken it down for you so that it's easy to understand and implement.
In this guide, discover the most important things to check off to start your own company.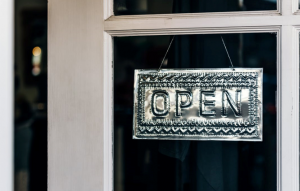 1. Develop a Successful Pitch Deck
When you start your company, you'll need to secure funding. One way is through investors, which allows you to limit how much you put in initially out of your pocket. But how can you ensure that investors see things the same way you do?
Successful pitch decks are essential to presenting your business to investors. How well planned your presentation is directly correlated to how likely you are to secure investors. Don't waste the opportunity to get ahead with a poor presentation when you could deliver something truly engaging.
2. Find a Location
When choosing your business location at a start-up, there are many factors to consider. Can you support yourself with temporary establishments like market stalls, or do you need a more permanent address? Consider where your suppliers are located and where you can store excess goods.
Where will employees work from? Will they need office space, or can they be productive working from home? These are essential questions to ask yourself when looking into potential locations for your business to bloom.
3. Create a Name
Your company's name needs to be memorable and related to what goods or services you're providing. It needs to be something you can stick with, as changing your business's name and rebranding can confuse customers. Having the right name that will stick in people's minds will help you grow your brand over time.
Get creative, but don't be too abstract. You want the name to be easy to remember, so people think of your company first. The primary goal of a great name is to generate buzz and customer loyalty that will take your business to the next level.
4. Register Your Business
You'll need to decide on a few details before registering your business. Determine what type of business structure you'll operate and what permits you'll need to get started. Will you run with a sole proprietorship, partnership, or run a corporation? There are pros and cons to all options.
Take your time to understand all the legalities of running a company and what agencies you'll have to work with. Federal, state, and local government agencies will need specific applications so you can operate your business. Once they're taken care of, you can get started and spread the word about your new business venture!
5. Business Insurance
Protect yourself with business insurance right away. Don't wait for disaster to strike and find yourself unprepared. Business insurance protects you from several situations you may face, like personal injury and property damage. There are certain protections against vandalism and weather as well.
Research the risks you face at your location, and regularly reassess those risks as your company grows. The needs of your business are sure to change, and thankfully your insurance policies can accommodate those changes if you're proactive. Discuss your options with a reputable licensed agent so that they can find you the best deal.
Jumping into Business Ownership
Starting a new company is a complicated process, but it becomes a lot simpler once you break it down into a few steps. From researching how to create a powerful pitch deck to securing your company's location and paperwork, you're setting yourself up for success every step of the way.
Don't let the unknown stop you from achieving your entrepreneurial ambitions. Take it a day at a time, and follow these steps to create a strong beginning for your company.