Summary: A peer-to-peer marketplace is an exciting platform for buyers, sellers, and business owners. In our article, we provide a complex description of both pros and cons of P2P marketplaces from different points of view and give pieces of advice on how to minimize the risks of P2P marketplaces.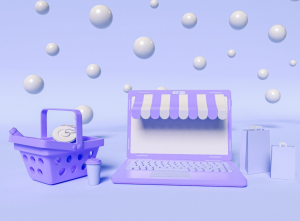 While Rob Kalin was creating various handicraft things in his forest house in 2005, he came up with an exciting idea to unite handmade artists into an extensive global P2P marketplace. That's how the story of creating one of the largest P2P platforms, Etsy, began. 
In 2021 Etsy, like many other P2P marketplace platforms, has over 81M active buyers with $1.7B revenue and 110% growth from 2019. 
Despite the COVID-19 pandemic, P2P marketplaces remain relevant and are overgrowing.  
What Is a P2P Marketplace?
A P2P marketplace platform can be an application or website that helps suppliers of goods or services contact customers searching. The P2P marketplace is a great platform to sell unnecessary things, get rid of rare goods that do not carry value for their owners, rent stuff for a certain period and return them after time, find financing for your idea, and many others.
Pros of a Peer-To-Peer Marketplace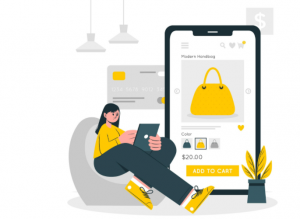 The peer-to-peer market is mutually beneficial for sellers, buyers, and marketplace business owners. Global companies can start their P2P marketplace platforms with minimal investments, attracting a large audience. 
However, let's look in detail at the advantages of P2P marketplaces for each business segment.  
For Sellers
For sellers, marketplaces are an excellent platform for realizing their business goals.
Small Fee for Advertising
Sellers on some marketplaces have the opportunity to profitably buy advertising and get to the top, as well as place an unlimited number of products for a fee. This is the most profitable for sellers with many goods and small funds.
No Restrictions on Sales
A seller can exhibit various goods, ranging from bicycles to unique coins. Usually, P2P marketplaces do not limit their sellers in categories.
No Payment to Intermediaries
P2P marketplaces don't need to pay commercial intermediaries; sellers can cooperate directly with buyers and resolve disputes. However, sellers have protection and legal assistance from the P2P marketplace.
For Buyers
The marketplace provides many advantages for buyers, such as: 
Direct Payment and No Overpayments
People always want to find everything for the optimal price. In this case, a P2P marketplace is a perfect place. There is no need to pay money to intermediaries. Buyers can contact the seller directly and get their questions answered fast.
A Channel For Finding Exclusive Things or Services
Some people are actively searching for used or rare items or services. The P2P marketplace is the best place to find exclusive items at lower prices.
Great Market Competition
Buyers can find many different options for what they are looking for in one place. In order to become better and more visible to their customers, sellers maintain quality at a high level.
For Marketplace Owners
Marketplaces certainly have two main benefits for their owners.
Continuous Product Flow
Marketplace owners do not need to worry about deliveries or product flows, as the customer base is constantly replenished. Owners can also launch ads or additional benefits and attract two parties to the platform – sellers and buyers.
Opportunities For Broad Monetization
Marketplaces allow their owners to choose a wide range of monetization opportunities to select the business model that suits them best: listing, payment for advertising or product placement, freemium, and premium features.
Cons of a Peer-To-Peer Marketplace
For Sellers
Overloaded Monetization System
Some marketplaces may be overloaded with monetization systems and have unreasonably high rates for sellers. It's crucial for business owners to think about not scaring away but attracting sellers to your marketplace platform. The practical baiting methods can be: 
free trial

discounts for referring friends

bonuses for activity on the P2P marketplace, etc.
Lack of Potential Buyers
Often sellers are faced with the fact that there is a bit of a potential audience in new  P2P marketplaces, or it does not correspond to reality. The best advice for sellers is not to pay for the P2P platform before using it. It can be done only after some weeks of exploring the pros and cons of the marketplace. 
For Buyers
Frequent Disputable or Conflict Situations
Quick and direct communication between buyers and sellers can escalate into conflicts and misunderstandings. Business owners need to create a powerful advanced, flexible conflict prevention system to satisfy both parties and keep them as frequent users of the P2P marketplace platform.
Low-Quality Goods or Services 
Creating a marketplace and its subsequent positioning is very important. In the wake of popularity, business owners often stop monitoring their resources' quality of goods and services. And here, a loyal audience can turn its back on marketplaces, and platforms can experience a significant outflow of customers.
Complex Navigation
P2P marketplace visitors sometimes find website navigation too overloaded. It can be the result of ready-made products or ready-made solutions to create CaaS. If users are uncomfortable using the platform, they will probably leave it despite the apparent advantages.
For Marketplace Owners
Сreating a marketplace involves some cons and risks that can be easily prevented. Business owners should pay attention to:
Marketing Expenses
For sellers and buyers to meet on the marketplace platform, the business owners need to conduct marketing events and spend money on promotion. Some owners believe that a loyal audience will find its way to the marketplace platform. That's not how it usually goes. Even at the beginning of development, it's better to warm up the audience you plan to attract.
Searching For a Niche
There are already many marketplaces on the market that solve specific problems. 
By creating a widely-focused marketplace, business owners can lose money in vain. That's why it may be worth looking for a reliable, narrowly focused niche where there is still a place for competition.
How to Minimize Risks When Creating a P2P Market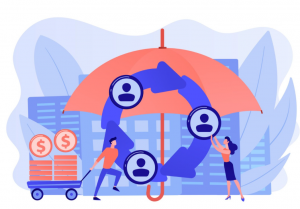 Each marketplace business usually has more advantages than disadvantages. However, when creating a new business, companies strive to minimize risks, hence costs. Let's look at a couple of strategies that will help avoid risks in the future.
Solving the Real Customers Problem
Before creating a marketplace, business owners need to study the needs of the market and their target audience. 
There is no need to develop something similar to competitors. Good advice would be to find ways to become better than competitors and solve the problem they've missed. 
It is worth starting with studying competitors and the audience's needs. Perhaps there is something that millions still dream of, and competitors haven't delivered it yet.
Raising Funds for Further Development and Scaling
Fundraising is the process of attracting third-party investment resources for business. 
Funds are a great way to expand the marketplace business and build a platform with the necessary features right away by attracting financing from the outside. For example, there is such a P2P marketplace platform as Kickstarter where talented people and interesting companies can get funding. 2021, has already shown many successful cases in different industries.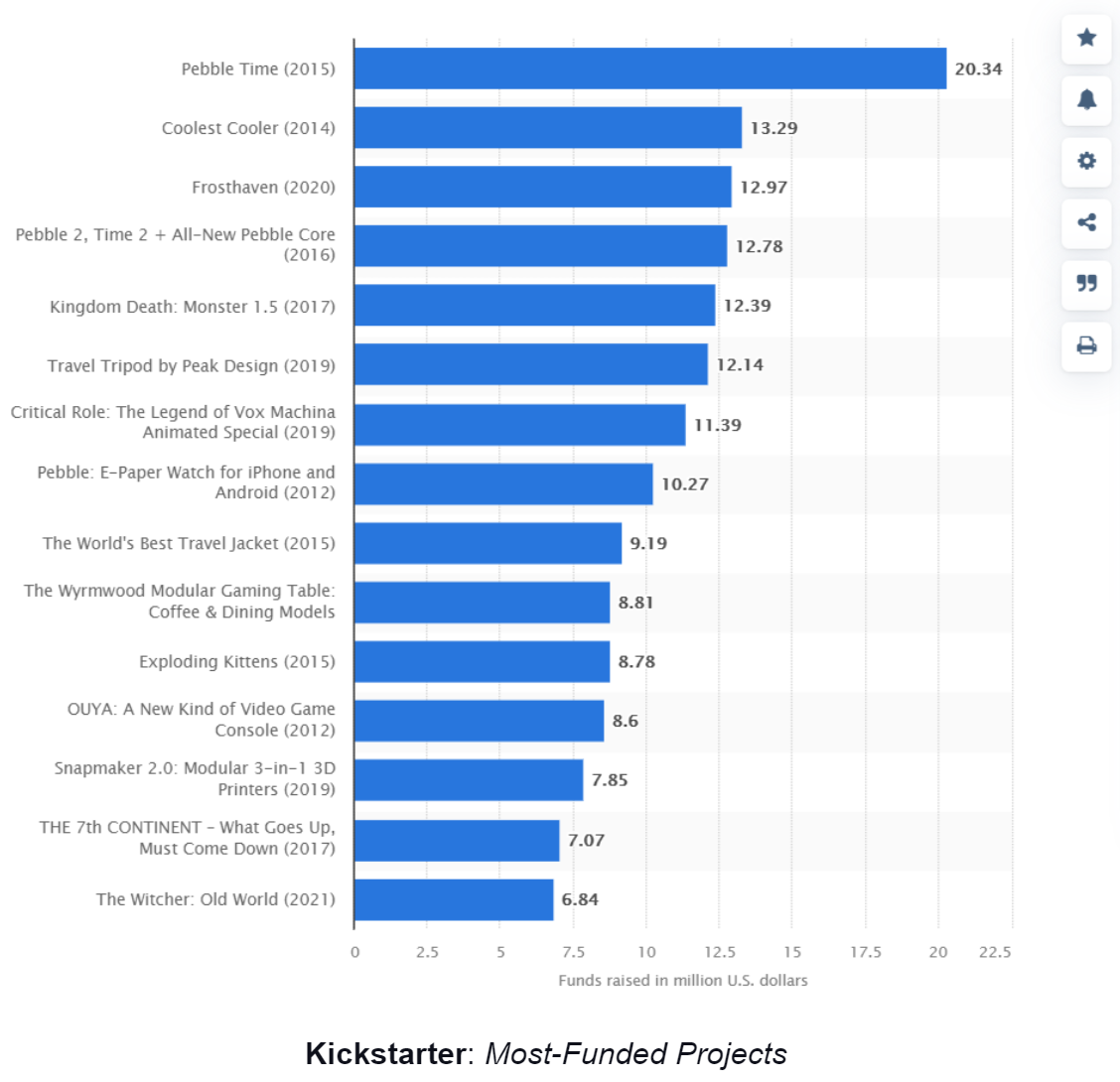 Also, there are a lot of fundraising platforms for P2P marketplaces; entrepreneurs need to have a profitable idea. Though, the ideal situation is to have a minimum visual product with core features that business people can show investors.
Conclusion
P2P is a fertile ground for discovering a business potential. When opening their new marketplace project, business people take risks, but this risk is more than justified – in most cases, the platform will be successful. Therefore, in 2021 and beyond, marketplaces are where you can realize your wildest ideas.