Are you having trouble finding consistent writing jobs? Sometimes, being a professional writer can feel like wandering in a desert looking for water. Even for seasoned authors, finding decent freelance writing projects may be tough, and entering the market can be daunting.
So, where can you discover your working oasis if it's typically dry out there? Continue reading to learn about the top four ways to locate writing jobs on the internet.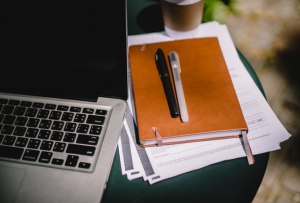 1. Classic Job Boards
Traditional job boards are the best place to hunt for a full-time writing career. You may occasionally locate freelance writing work on regular job forums as well. Some examples of online job boards would be LinkedIn, Monster, JOBTOPGUN, or Indeed.
Also, always be sure to create an alert for writing jobs! Writing is becoming increasingly popular as a career now and, for every job ad, there are dozens, if not hundreds, of applications. Apply for opportunities as soon as they become available to increase your chances of success.
2. Make Use of Your Network
While networking within your social contacts may seem like an old-fashioned approach, this is one of the most underutilized methods of locking in writing gigs. Leverage your connections! According to Columbia University studies, most people are connected to at least 600 other people.
It is extremely probable to find someone you know who works in your field. If you don't, someone will likely be able to introduce you. Begin telling everyone you know about your new profession as a freelance writer and let them know you are open to new clients. You'll be everyone's go-to source for material once you've distinguished yourself as a writer in your community.
3. Creative Staffing Firms
For authors, creative staffing companies are a great resource. While their job ads are mostly for short-term assignments, they do occasionally offer full-time writing positions. In addition, many organizations choose to fill creative roles with temporary-to-full-time employees. This might be an excellent approach to get your foot in the door of a good firm.
To contract with most creative agencies, you must have some prior experience. Typically, you will apply to the agency. If they want to see your application, you'll be scheduled for a brief interview with a member of their staff and if all goes well, they will add you to their freelancer database. They will then keep an eye out for opportunities that they will determine will be good for you and your talents.
4. Cold Pitching
An even more old-fashioned approach; become your own door-to-door salesperson! When you cold pitch, you reach out to potential clients with whom you have no prior contact and present them with your services.Cold pitchingis the most effective technique to find freelance writing employment, especially if you don't have much (or any) experience.
You might also target consumers you know will benefit from your services. For example, if you're a blogger, it's rather simple to determine whether a customer requires your assistance. Consider sending them a pitch if they have an inactive blog.
Conclusion
One of the most difficult challenges for authors wanting to be compensated for their work is finding reliable, paid internet writing employment. Most of the time, "gigs" for freelance writing provide nothing more than publicity, which is unfortunately not how to make money as a professional writer.
Finding freelance writing gigs might be difficult, but you get to write the story of your writing career—and with the places listed above, you can help yourself discover (and be hired for!) your next job and find your happy ending.