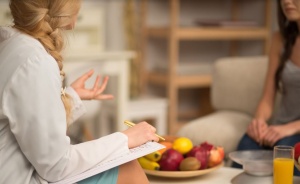 Health and wellness are crucial to maintaining a high-quality life that isn't anchored in diseases and chronic conditions. Nutritionists and dieticians help people include healthy diets into their lifestyles as a means of maintaining wellness. 
Although both terms can sometimes be interchanged, there are actually a few differences between a nutritionist and a dietician. For you to make accurate education and career decisions, it's important to know these differences. 
Here are a few pointers of how a nutritionist differs from a dietician: 
The certifications that are required when becoming a nutritionist differ from that of a dietician. A nutritionist may obtain a Master's degree in clinical nutrition. The certifications that follow include Certified Nutrition Specialist and Certified Clinical Nutritionist, among other recognitions. 
A dietician, on the other hand, can study a degree in nutritional science or any other closely related degree, such as economics, sociology, anthropology, and psychology. Furthermore, dieticians have to be regulated by a government board, which is not a requirement for a nutritionist. In some cases, having obtained the basic required education, one has to write a licensing exam to be fully acknowledged as a dietician. 
The career paths of a nutritionist and a dietician differ. A nutritionist works in commercial spaces such as workplaces, private households, and fitness centers. The working partnership here is to provide consultation regarding the best possible health and wellness diet plan that people may include in their lifestyles based on the client's unique plans, affordability, and the food science behind. Nutritionists can set up house visits, build private practices, or facilitate online based consultations. 
Dieticians work in the health sector because of the medical-angled training and education that they have to pass. As a result, dieticians are required to diagnose illnesses and provide tailor-made diet plans that aim to alleviate the symptoms and conditions of patients and clients. This means dieticians can work in nursing homes, schools, hospitals, and registered wellness centers. 
The fact that a dietician requires medical-based guidance means that they can with a team of physicians, doctors, nurses, and medical chiropractors for example. Nutritionists, however, can operate without the involvement of medical experts. This means that a nutritionist can be more flexible and creative about their practice.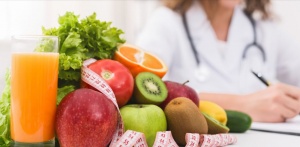 Depending on the location, dieticians are bound by law in terms of scope of practice. This means that dieticians are acknowledged by law and are located in various professional directories for consumer location. 
Nutritionists, on the other hand, are not as bound by law and can operate on their terms. This means nutritionists can publish blogs, market services, and operate without the legal processes required for a dietician. 
Dieticians are trained to handle health conditions that may be caused by various food types. For example, a dietician can diagnose a hive break out as caused by a food allergy to a dish containing peanut-butter. Dieticians have to study the unique case of food allergy so that they can implement a different food diet for the client by eliminating allergy-causing foods. 
Nutritionists, on the other hand, can provide a list of foods that you can include for the best possible health condition. Nutritionists, however, have to refer you to a dietician if you seem to respond negatively to a type of food. Then, one may continue to work with a nutritionist after having received medical-based guidance from a dietician. 
Client-Based vs. Science-Based
Both nutritionists and dieticians are required to give evidence-based food advice. Nutritionists, however, can form their practice based on the information that clients share with them. For example, a client can share that they would like to include food that may boost more energy throughout the day. 
A dietician, on the other hand, can't base food guidance based on the information that the client shares. For example, if a client states that they're constantly tired throughout the day, blood may need to be drawn to medically analyze the cause of fatigue and they'll advise accordingly. 
Conclusion
A dietician and nutritionist share a common cause for wellness that's driven by high-quality food diets. However, you must not confuse or consider both as the same as there are certain differences between these two important field. The differences lay in the type of education that's required, the career paths, diagnosis processes, and the working dynamics between client and practitioner. 
If one is unwell and requires professional guidance, a dietician is required. On the other hand, if one is seeking to achieve optimum health through food science, a nutritionist is qualified to offer these services.