Being on the job hunt can be a stressful and overwhelming experience for even the most seasoned professionals. There are many things to consider while you are searching and applying for various positions.
We are here to help you make sure you get the most out of your next job!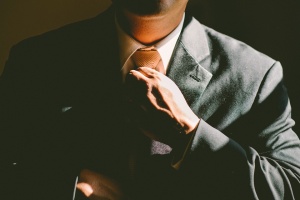 Location, Location, Location
You probably have a few specific cities or locations where you are interested in living. While this is important and should be taken into consideration, you should also consider the job market for your desired field in these locations. There is a higher concentration of different job types in different areas.
Check out what the job market looks like in your desired locations. This might even help you find new locations to consider. Cities are big places so know what is out there.
You may also want to consider factors outside of work for cities including:
Nightlife
Traffic and commuting time
Public transportation
Restaurants
Entertainment
The Credibility of the Company
It is always important to do your research on the companies you apply for.
Most people do this during the interview stage, but we suggest you do this before you even start your application. Do not waste time on a company that is not reputable.
This can be simplified by looking at job posting websites and recruitment websites that are specific to your field. These postings are often more heavily vetted than standard job boards. Many of these websites exist for a wide range of fields including entertainment jobs, GP jobs, and educational jobs.
Pay Versus Cost of Living
Another important factor to look at while applying for jobs is, of course, the pay. You deserve to be paid a living wage. Make sure you calculate how much you need in order to cover all your living expenses. Will your potential salary or hourly wage cover these costs?
To accurately calculate your cost of living, include:
Rent
Groceries
Insurance payments
Phone bills
Car payments
Entertainment budget
Too many recent graduates end up with low paying jobs and can hardly make ends meet due to the fact they did not properly plan. Make sure you are prepared and are being offered the pay that you deserve.
Potential for Growth and Learning
If you are looking for a long-term job, consider the growth opportunities within the companies you are applying for. You want to find a job where you can advance your career, gain new skills, and enjoy the work you do. This information can be hard to find through research, which makes it a great question for you to ask potential employers during an interview!
Company Culture and Environment
You will be happiest with a company that suits your personality and environmental preferences. Look into what the company culture is like. Is this company known for being fast-paced or laid back? Finding a place where you fit will increase your efficiency and your mood every day at work!
It is also important to consider the environment you would be working in. You will get a good feel for this when you visit the office for an interview. Look around the environment and ask yourself if this is a place you can picture yourself coming to work every day.
You Can Find the Best Job for You
While searching for the right position can be stressful, know that your perfect fit is out there. As you continue to apply and research different companies and positions, you will gain a better understanding of what you want to gain out of a job.
Keep these tips in mind! They will help you streamline your job hunt and find the best job for you to excel.