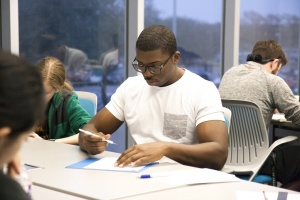 Aside from getting high grades in college and scoring well on the GRE, there are more things to consider when applying for graduate school. Fortunately, you can already start preparing even if you are still taking undergraduate studies. This is a great way to utilize your strengths and improve your weaknesses as early as possible to build a competitive profile. Take advantage of different opportunities that can help influence your application for grad school.
Regardless of the path you want to pursue, don't forget to make the most of your college courses. This will not only help boost your skills and confidence but could also lead you to your dream school. As you learn and experience new things during your undergraduate journey, you also prepare yourself for your next journey. It is best to get a good score in GRE with minimal effort with professional prep materials and invest the rest of your time in making the overall application stronger.  So, here are some tips to help you secure admission to the best grad schools:
1)      Analyze your options
First things first, ask yourself if you want to go to graduate school. Take time to analyze your academic and career goals in attending grad school. After all, dedicating at least two more years to doing homework, reports, research, and more is not a joke. On top of that, enrolling in grad school means spending thousands of dollars on top of whatever loans you may already have out. Remember, though grad school is becoming more of the norm, there are many valid reasons why you may not be ready for it at this time.
Once you've thought through your goals and have decided to pursue a graduate degree, you can start preparing yourself right away. Of course, your preparation starts with your chosen field and the goals you set for yourself. Your choice of degree may stem from an area where you're competent or even passionate. A degree that combines both would lead to the most satisfying results throughout the years.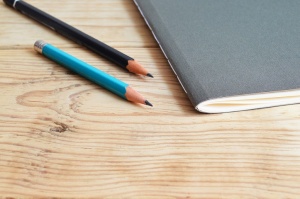 2)      Join different clubs or organizations
One of the best ways to discover new skills and indulge in your interest is to join different clubs or organizations. You can even meet new people outside your usual circle of friends, classmates, and department. Joining professional clubs and social clubs can help you determine the depth of your interests. Your performance can also show how much you want to be part of a community in your school.
Taking leadership roles can help you build your leadership skills and be more responsible. Many admission officers prefer applicants who show commitment and determination to grow as leaders while they mature. With this in mind, it's better to stay dedicated to clubs for more than a single semester. As much as possible, participate in activities starting when you're freshman until you're a senior.
3)      Enhance your presentation skills
Whatever your line of profession, working on your verbal skills is very important. If you are a timid person, you can start by practicing your verbal and presentation skills. This can make your regular classwork become practice for the bigger target audience you have in mind for grad school.
Grab the opportunities to give a speech to your entire department or even the student body. The more experience you gain, the more you get used to it and boost your confidence. Over time, talking in front of people, regardless of how large the group, will be easier. This way, presenting everything you need for an admissions interview won't be a problem as long as you're well-prepared and confident.
4)      Enter contests
Believe it or not, entering academic contests can also help boost your application for grad school. Of course, contests related to sports could make your profile interesting but let's focus on the academic accomplishments first. For instance, there are entrepreneurship case competitions, poetry competitions, and robotic competitions. If you're lucky to spot one that you have some skill in, you can also enter scholarship competitions to help support your grad school.
5)      Volunteer for community projects
Being a volunteer can help you engage yourself in new environments where you can also meet different people. You can be a volunteer worker in social groups where you can teach kids. At the same time, you can learn about other people's lives and experiences as you join in more projects. Aside from gaining precious experience, the project could also become eye-opening as you know yourself more.
Moreover, the more time and effort you invest in these kinds of projects, the more recognition you can get. Depending on your performance, your academic project could even lead to a publication. Who knows, the faculty or head of the project could even write you a recommendation when the time comes.
6)      Get an internship or part-time job experience
Aside from the mentioned points, your job experience is one of the things that leaves a huge impact on grad schools. If you are planning to apply to a business school, a part-time job or an internship can help you gain more experience. Regardless of how long your time is in the workplace, your work experience can help you build your profile and increase your chance of being admitted to a great grad school.
Of course, you also have to work hard and impress your boss if you want to build bridges. You have to show them how motivated you are to learn new things and improve yourself on your chosen path. Eventually, internships could also help you land a full-time job after you graduate from college. Though working full time can take you longer to finish your master's degree, it may be worth it if the job is in your field. If you still have student loans and rent to pay, you may have to work while studying to accomplish your goal.
7)      Create an impressive resume and LinkedIn profile
The resume is one of the most vital elements that Admission Officers always review when accepting applicants. It provides a quick overview of your personal, academic, and professional experience so be sure to include everything in it. Add your experience, work history, and accomplishments to show how much you have grown over the years. This way, you can see how you shift from your undergraduate part-time jobs to your professional career.
It is also best to create a LinkedIn account. Build your LinkedIn profile as early as possible and ensure that your offline network is connected to you. Double-check the details on your profile to provide concise but interesting information about your background.
8)      Build a good relationship with faculty
Most graduate programs require 2 letters of recommendation from someone who personally knows you. Starting to build a good and long-lasting academic relationship between you and your college professors is helpful. You can bond over your shared interests and work together on an academic project which you can add on your profile. If you want to apply as an undergraduate without any professional experience yet, then this will be even more important.
Conclusion
Securing admission to the best grad schools is easier said than done. Although some of the tips above may seem like "no-brainers", they work as vital elements in your application. As part of your preparation, it's good to put yourself out there and grab the opportunities that come your way. Explore your passion and know what you need. Having high grades in the GRE is not enough if you lack confidence or cannot demonstrate your commitment to academics, leadership, the community, etc.