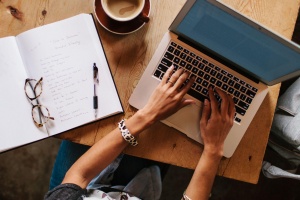 When it comes to school or college, essay writing is probably the most common assignment that students are given. So, it's really important that you get the hang of it early on and feel confident in our abilities to write an awesome essay. Unfortunately, college life can be quite hard on young learners. Tons of urgent assignments, part-time jobs, seminars, and lectures often make your schedule fall apart. Students often find themselves pressed for time. They fail to spare enough time to craft strong paper and often order essay writing online. Indeed, writing an essay can be really stressful for a lot of students, but if you adopt the right approach to essay writing and invest a sufficient amount of time and effort into this process, chances are you'll manage to improve both your writing skills and academic performance. 
In our today's article, we're going to share some top tips on how to write an effective essay, feel confident, and tackle essay writing stress effectively. Take a look at them right now! 
# 1 Research Your Topic 
We highly recommend that you take some time out to research your topic. There's no point even beginning to write your outline or first essay draft if you don't fully understand the topic at hand. It's important that you devote at least one day to thorough research, but this process may take longer if your essay requires consulting a wide range of sources. Anyway, you want to utilize a number of different resources for your paper to make it strong and credible. So, make sure to give yourself enough time to take in the chosen topic. It's also a good idea to ask your teachers or lecturers if they recommend any additional resources for you to use. They might be able to point you in the right direction. There also may be some compulsory resources you're required to use while researching your topic. So, you may want to clarify this with your instructor, as well. 
# 2 Make an Outline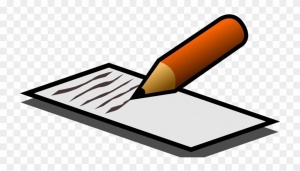 Now that you've researched your topic in depth, it's about time you started your essay plan, which is rightly considered the backbone of your future essay. The main purpose of your outline is to assist you in clearly stating your main points and supporting them with relevant evidence. Moreover, your outline helps you make sure all of your ideas flow logically and organically. It also goes a long way towards helping you establish yourself as a credible, objective, and to-the-point author. 
Should you experience any difficulty, while outlining your essay, be sure to contact writing specialists from Edusson.com. Still, pondering the question '

Is Edusson.com trustworthy

?' and continue looking for a reliable writing service? Look no further! Edusson.com is the best place to start your writing quest and get with your outline or entire essay.  
# 3 Read your Essay Question Carefully 
Before you finally get down to your essay, do make sure that you understand the question or assigned essay prompt. Read it several time until you're fully aware of what it's required of you, what key ideas need to be highlighted, and what points need to be addressed to thoroughly answer the prompt. Note that your question will often contain different task words or keywords that will help you decide on the way you actually approach addressing the essay question. Pay your attention to such words as "explain," "discuss," "compare," or "contrast." All of these task words need to be addressed differently. And this is something that your teacher looks at very carefully when it comes time to mark your essays and making sure that the question has been properly addressed. 
# 4 Maintain a Formulaic Structure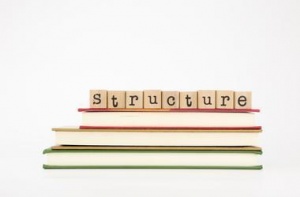 We recommend that you stick to a five-paragraph essay structure, unless otherwise specified in your instructions or rubrics.  
You five-paragraph structure is made up of five essay paragraphs. The first one is your introduction, which outlines the essay topic, the points you're going to address in your paper. It also gives your reader a heads-up into what to expect along the way. Then you're going to introduce three different body paragraphs. Each of your body paragraphs should contain a certain subtopic or a different key point you're going to focus on. Your paper is going to end off with the concluding paragraph. This is where you're going to restate your points and show your reader that you've managed to effectively argue your case. 
# 5 Take Your Time 
 It's not a secret that a good many students just rush through each essay paragraph in the attempt to finish the annoying task as soon as possible. But don't be in a rush. Spend at least two hours revising and editing your final draft. Make sure that each paragraph is given a dedicated amount of your energy and focus. 
Follow our simple tips and you'll succeed in your writing quest!