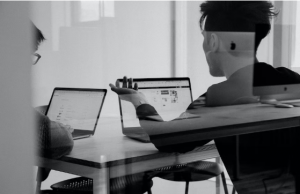 Image Source
College is the most important period in the life of a young person. You are about to embark on a journey that determines your future. So, of course, it is an absolute must for you to prepare yourself for this journey by understanding what it encompasses. 
Nobody said it would be easy, and you will need to arm yourself with patience and invest a lot of effort into it. One of the ways you can do that is to take several courses in the field you are interested in. That way, you can ensure that your interests in a certain field are definite. 
There are not many things worse than picking the path for your career and later figuring out that you want another path. Courses help determine your strengths and weaknesses and help with making the decision.
Now we want to discuss how you can find the perfect course.
Consider Your Interests and Skills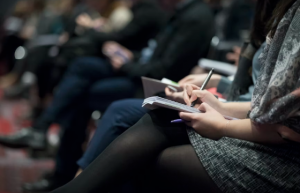 Image Source
The first thing you need to work on is developing self-awareness. The most important question for yourself is what kind of personality you are. By understanding this, you will know what fields you can be successful in. Furthermore, you need to ask yourself, what are my strong sides and what are my weak sides, and then determine what your next steps are.
By understanding your interests and skills you can work on, you will have a much easier time choosing the right course. We cannot stress enough how important it is to be realistic in these moments. Otherwise, the chances of you experiencing many problems down the road are high.
So, enroll in as many courses as possible in that particular field. Thankfully, you will find that all the most prominent colleges out there provide them to their future students. In addition, you will see that all the major universities in the world offer courses. In some cases, you will find that these courses are completely free. 
Where Would You Like to Study?
Next, consider where you would like to study. Naturally, most countries and states have universities covering various branches. However, it is possible that your native state or country doesn't have a university for something you are interested in. In that case, you will need to research to find the right one.
The thing you need to do is to take a look at the place that offers a good specialization in a certain field. You know that there are cities in the world that are considered student cities because of the number of students that move there to study for a couple of years. Moving to another state or country is not insignificant, and you should think carefully about how to conduct this.
If you are about to move to a foreign country, this is a good motive for learning a new language and understanding different cultures. Thankfully, universities from all over the globe allow foreigners to attend their courses. Doing so will make it much easier for you to attend classes in the future.
Consider Your Budget
Education is expensive, and not everyone can afford it. Thankfully, not all universities have the same price for the knowledge they offer. Generally speaking, the fees you will need to pay for the courses will determine your choice. Therefore, you must go through a wide array of offers until you find the one that fits your budget.
If you are on a tight budget, consider taking the local government-backed STPM. These will make it possible for you to access the proper transition into the public university of your choice. Concerning private universities, things are challenging since they are more expensive in cases when they hold a higher rank.
Even if the private university has a higher rank, that doesn't mean you should not consider it. Remember, you should consider all the factors to make the perfect decision. We've mentioned before that it is essential to arm yourself with patience, and with this aspect, it is essential.
Mode of Study
Each university in the world has its mode of delivering the content to its students, no matter whether we are talking about theoretical knowledge or a project basis. It is important to understand the industry you are about to enter from the outside out, and the only way for a young person to do it is to enroll in courses before attending classes in college. 
For example, if you are interested in becoming a dentist in the future, you should attend one of the dental schools in the United States. In this field, you don't only need a lot of theoretical knowledge but also a lot of things you should know in practice. For example, you cannot solve a complex dental problem if you don't know what treatment to apply in various medical cases.
Networking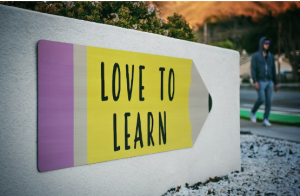 The people you meet in college will likely become your colleagues. But, at the same time, these people may be a good connection for you when you search for a job. Therefore, it is useful for you to know as many people as possible. For that simple reason, we advise you to enroll in courses colleges offer and meet many people there.
Of course, not all of them will continue their education in the same field as you. But you are meeting a person and developing a connection for the future. It is likely that you will not work in that particular area and will seek employment in other industries. Knowing people from a wide array of different industries is useful in that regard.
Creating as many connections, and spreading the network of people you know, is an absolute must. You never know when you will need someone to help you and who will need your help down the road. Collaboration with people makes this world spin, and it is essential always to have that in mind. It can make a real difference in your life.
The Bottom Line
Finding the perfect course to attend is not as easy as you might think. Here, you can look at tips to help you find the one that supports your interests and preferences.