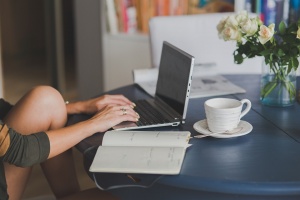 Written assignments on any exam usually earn the most points. However, the majority of students hate dealing with these tasks and for them, to write a college essay and develop a good science paper. If you can guess the right answer in the A/B testing, luck is unlikely to help you write an essay. Luckily, you can always upgrade your essay writing skills and learn how to pass exams with flying colors. We talked to experts from a well-known essay writing service and made up 8 tips for you to successfully write an essay on the exam. 
Think about who you write to
The key to a good essay is its integrity and style. When you start writing an essay, imagine to whom it could be addressed. Think about how to interest a fictional reader? What kind of vocabulary is suitable for "communicating" with him? What grammatical constructions will be close and understandable to him? Even a made-up target audience will help you make your essay comprehensible, clearly convey your thoughts in plain and beautiful language.
Strive to express a thought rather than impress the examiner
A good essay is not defined by the number of words or complex constructions used in it. It is about how beautifully and elegantly your idea is designed, which will reveal the topic of the essay and be clear to any reader. Bizarre words or turgidity are unlikely to surprise anyone if they do not carry any semantic load. Do not intentionally use complex and bizarre words in your essay that you think will impress the examiner. Beauty is in simplicity. In addition, you risk using a complex word in the wrong place, which will be considered a serious mistake.
Active is better than passive
Readers perceive passive voice worse. Convert your phrases to active voice, if possible. This will make your narrative easy to comprehend. 
Avoid using jargon and colloquialisms
Jargon is certain encryption, a code. Words that appear in order to limit the range of people who will have access to the meaning of statements. Young people invent and use jargon to hide their conversations from the older generation. Professional jargon provides employees in a particular industry with comfortable professional communication that will not be available to non-professionals.
Thus, colloquialisms and slang expressions may not be understood by your reader, the examiner. This can lead to a misinterpretation of the meaning of your message, which is certainly not a plus for you.
Simple sentences work better 
Try to express complicated things with simple words. The cluster of terms and complex constructions will make your essay heavy, unreadable. The examiner will read simple sentences quickly and easily, and you will have less chance of making a grammatical mistake.
State, not negate
Readers always perceive affirmative sentences easier. When you notice that you are using double negatives, you should correct the situation.
Do not check it until you finish 
If you have enough time, be sure to use a draft. Do not focus your attention on grammar or correct sentence construction, forget about spelling for a while, do not worry about synonyms. Just outline your thoughts, let the text appear, and make sense. Once you've written the text, make a serious correction, leaving the main idea untouched. 
Read what you wrote with an intonation
Reading the essay, even to yourself, but with the right intonation and speed will help to identify text problems that you have not noticed while writing. For example, a heap of consonants in neighboring words. Perhaps you will find unnecessary words that just fill in the gaps and do not make sense in your essay. Get rid of them.
When you read your work, imagine you're hearing it for the first time. Try to look at the arguments you have put forward as objectively as possible. Is your essay convincing? Is your main idea clear? Do all of the above statements relate to the topic and reveal it logically?
Conclusions 
The only way to learn to write a good essay is to write one. Make it a rule to write small essays systematically and regularly. Learn to formulate your thoughts so that they lie well on paper and are clear to your potential reader. Practice will help you get rid of the fear of a blank page and turn essay writing into your favorite academic activity.