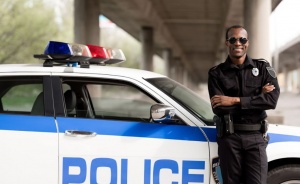 A career in law enforcement and criminal justice may be perfect for you, especially if you're looking to make a change in your community. A criminal justice degree provides many fulfilling career opportunities in the field of law and order. With your degree, you'll have the option to specialize in investigative work, crime prevention, and behavioral science. 
You found yourself at the right place if you're looking to know more about the professions you can pursue with your criminal justice degree. Here are some of the top career opportunities you can take, including the usual responsibilities:
Police Force 
The most usual career path for a criminal justice graduate is to be in the local police force. A criminal justice degree may help you maximize the possibility of getting a promotion and speeding up the climb to higher positions too.
The available rankings for the police force depend on the size of your department. Typically, most police departments have a ranking system similar to that of the military. If you aim for higher positions, you need to upgrade your level of education as well. Thus, you may want to check out the best online masters in criminal justice to help you advance your career.
Here, the rankings range from corporal, sergeant, lieutenant, captain, and chief. But, other departments, usually those with a modest size, also offer a position for detectives. 
Bigger departments, on the contrary, have more specialized positions, including but not limited to, canine and harbor patrols. 
Some officers are usually called troopers in other police forces. Although troopers share a similar job description to regular police officers, there's the addition of state traffic law enforcement and monitoring of interstate highways. 
Troopers also help the local police department if assistance when dealing with emergency cases is needed. In some cases, the court calls on troopers to provide assistance and protection. In other instances, troopers are also promoted to fill the work of investigators. When police officers are called to take a federal level position, the title then changes to 'agents.' 
The minimum educational attainment to enter the police force may change, depending on the state you're from. But, usually, most states look for a college degree. 
In addition to that, you must also complete the police training program or on-the-job training in a local department. On the other hand, federal agents go through supplementary training that's necessary for the position. This is done through the Federal Law Enforcement Training Center. 
Once you pass all your required training, the federal or state jurisdiction you plan to serve will provide you with special certification and licensure.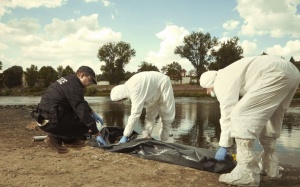 Corrections Officer 
Another career you can take with a criminal justice degree is in the correctional institutions. Corrections officers are the ones who are responsible for supervising individuals who have been arrested. 
If you're interested in being a correction officer, you can expect to work as a bailiff or a jailer. Either can be stationed locally or in state and federal governments. 
The minimum educational requirement for correctional officers is, at least, a high school diploma and a certification of a training academy. However, specific departments may require you to have, at least, a college degree in any criminal justice-related field. Such departments include federal prisons. In addition to that, many federal departments would also require you to have several years of work experience before you can get started.  
The work environment for correctional officers would require you to have strong decision-making and interpersonal skills. It would be best if you also had self-control and discipline. This is because correctional officers tend to work closely with criminals. 
Legal Science 
If you'd much rather work behind the scenes, then you might want to consider a position in legal science. Paralegals comprise the legal support system.
As a paralegal, your responsibility is to assist lawyers in preparation for court trials, hearings, and other legal meetings. Your particular duty as a paralegal would depend largely on the firm you're working with. 
However, most paralegals share a standard job description which includes: 
Collecting and analyzing facts and data to be used in a case 

Legal research 

Making report summaries 

Drafting of documents 

Assisting lawyers in court proceedings
As a paralegal, you have to be adaptable and remain composed and firm in times of complication. On top of that, you must also possess great knowledge about depositions, legal trials, and the preparation of witnesses for questioning.  
If you're looking to pursue a legal science career, you'll do well with an associate degree in paralegal studies. However, several firms require a bachelor's degree. But, if you're a criminal justice degree holder, you'd still need a specialized certification to start practicing.  
Criminalist 
Another career is to be a criminalist. You'll be doing crime scene investigations (CSI) which lets you collect, document, and preserve forensic evidence. 
As a CSI, you're also responsible for recording observations, taking photographs, and drafting sketches. Typically, it's your duty as a criminalist to conduct laboratory analysis from crime scenes. 
You can also expect to work closely with other law enforcement officers. However, once you earn more working experience, you can specialize in one aspect.  
Chief Information Security Officer (CISO)
Likewise, you can also become a (CISO) responsible for overseeing data security plans and cybersecurity management. You'll be responsible for establishing protocols to detect security threats and maintain an up-to-date firewall. 
As an ISO, your duty will also include managing both hardware devices and software applications to prevent any unauthorized breach of data. In the case of data breaches, you'll perform an investigation and security improvement to avoid further attacks. 
University Professor  
Criminal justice degree holders like you can also enter the field of education. After all, without college professors, you'll leave the next generation of college students without an educator. 
To be a criminal justice professor, you'd need a bachelor's degree and another advanced degree such as a master's in the field you're teaching.  
Fire Investigation Officer 
Like its police counterpart, as a fire investigation officer, you'd be expected to conduct investigations on incidents involving fire. 
You can also expect to work with several law enforcement officers in a fire accident, especially if it's deemed to be arson. In such a case, fire and crime scene investigators come together to comprehend the nature of the crime and locate the perpetrator.  
Conclusion 
As mentioned, there are several career opportunities for you. A criminal justice degree also opens a lot of windows for employment growth and development. But, it's important to note that the specialization you choose right now will largely influence which field in criminal justice you'll end up in. Thus, you can start specializing in criminal justice programs that you want to have a career in.