Studying real estate online can be a good idea if you want to be a licensed realtor, especially with the current pandemic. But even without it, taking courses online is a cost-effective way to get that license without the hassle.
Still, that means becoming savvier in doing your research and getting reputable sources. After all, you won't have a library at your disposal. But fret not, because we've listed 8 of the best online journals to help you with studying real estate courses online.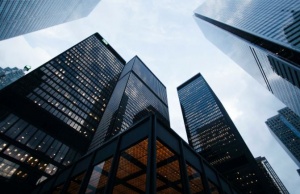 The Journal of Real Estate Research
The journal of real estate research provides key insights not just for academics but for real estate practitioners as well. The focus area of this journal is to cover business decision-making as it applies to real estate. This means it might be useful to areas like development, management, market analysis, and real estate valuation. Skimming through this journal might help you make valuable decisions as you scroll through real estate prices in Toronto and the like.
The Journal of Real Estate Finance and Economics
Read this journal whenever you need to see real estate through the double lens of finance and economics. This journal's scope includes the structure of real estate markets, the different roles of various financial and non-financial institutions, and even public policy and regulation. Subject areas of this journal are centered around urban economics, housing, regional science, and public policy.
Journal of Property Research
The journal of property research focuses on applied research focusing on property investment and development. You can find papers here in any area of real estate investment and development. The major areas of focus are property investment and finance and land development. The former focuses on the application of techniques developed for real estate from other kinds of investments. The latter deals with a multitude of issues regarding property development and redevelopment.
Real Estate Economics
This journal, Real Estate Economics, has a lot of articles about real estate that spans topics from tax rules to corporate real estate so this is a good journal to read for a broad range of topics before looking at more specialized journals.
Journal of Sustainable Real Estate
This is a more specialized journal that focuses on sustainable real estate. As such, their topics focus on energy efficiency, environmental improvement, and reduced carbon footprint as it relates to real estate.
Journal of Real Estate Literature
The Journal of Real Estate Literature on the other hand, focuses on the academe side. Its objective is to provide information for real estate educators and researchers. So expect a lot of published research, dissertations, and the like.
Journal of Housing Research
The Journal of Housing Research's primary goal is to provide high-level research from core businesses and urban studies researchers. Topics you can expect from this journal include economics of housing markets, brokerage, and international housing issues, among others.
Journal of Real Estate Practice and Education
The Journal of Real Estate Practice and Education is another publication by the American Real Estate Society (ARES). Its main objective is to encourage excellent real estate practice in both training and teaching. Read through this journal if you want to know more about teaching real estate in study areas such as development, management, finance, marketing, valuation, and market analysis.
As you look for more journals for your studies, another tip that's important to note is looking at a journal's Impact Factor. More reputable journals have higher impact factors, so aim to look at journals on the higher end. Also, it's important to look for journals that are peer-reviewed so you can ensure that the information is more trustworthy than journals that aren't.
There are, of course, a lot more journals available online if you look around, But these 8 are the ones we've found cover the widest range of topics that you might need as you study real estate online. If you want to practice what you've learned, you can check this site and see what your newfound knowledge can do.