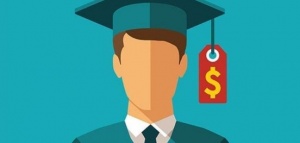 With the price of an average college education spiraling out of control, students are trying to find the best value for their money. Considering all of the various hidden fees that students might run into, this isn't that easy of a task.
Certain aspects of the college experience might be overvalued as well. For instance, people might think that having a diploma from a famous university could help when it comes time to find a job. However, this recognition might not be worth anywhere near as much as it used to be.
According to financial experts, the cost of a college education has gone up by around 200 percent in a single generation. As a result, students are likely to forego well-known programs if it can help save them some money.
Fortunately, there are some high-quality opportunities that don't cost nearly as much as you might imagine.
Best Value Colleges for the Price
Tuition costs are only one of several criteria that have to be considered when looking at a specific college program. Earnings potential is perhaps a far more important metric. Numerous students have found that certain degree programs from otherwise prestigious universities don't translate into a good job offer because they're not in an industry that's currently in need of new recruits.
According to education site Authority.org, notable alumni and a high graduation rate certainly factor into any reasonable ranking system, but at the end of the day the average net price has to be weighed against all of these other considerations. They ranked Stanford as the best value in America, perhaps because it has a number of notable graduates while charging an average net price that's less than $13,300 for degree programs.
Interestingly enough, they also ranked the US Military Academy at West Point quite highly. Those who are interested in a military career can attend the college without having to pay any tuition, and it's certainly a recognizable name to future employers. That being said, West Point is notoriously difficult to get into.
Naturally, students who don't shy away from a challenge will also want to consider the other service schools, since these also waive tuition costs for those who're able to get in. While they traditionally only prepared students for technical and administrative careers, each of these schools now grant psychology and philosophy diplomas as well.
Life-long civilians might want to instead take a look at the sometimes wild world of distance education.
Evolving Education Paradigms in a Changing World
An overwhelming majority of colleges that make the top lists now offer at least some form of distance education program, and most of these started long before the COVID-19 pandemic forced remaining schools to reconsider how they provided credits to those who were enrolled in their institutions.
Top colleges like the various schools that make up the University of California system have consistently ranked highly, as have schools like the University of Washington's Seattle campus. These organizations have worked to bolster their graduation rates. Completion percentages have dropped at all levels in recent years, which has necessitated this change.
At this point, even most Ivy League schools offer at least some classes online, and these schools have traditionally ranked highly though they might not be the best value for the money due to their comparatively high levels of tuition. Students who are looking into these kinds of programs will find that state schools, especially those in the west coast, offer some of the best values for their money.
For-profit schools, by comparison, have traditionally been viewed as less than helpful options. Some specialists have started to rethink this trend, enrollment at this schools fell by nearly 20 percent in 2018-2019. That means more students will probably want to look elsewhere for a good value.
Nevertheless, distance education programs offered at least by public universities are here to stay. Educational experts are studying trends in the field to identify patterns that could help them further refine their degree programs.
Considering the pressure on public officials to reduce costs and help provide a safe environment for students who are returning after the lockdown, it looks like these studies will be taken to heart by many in the near future.