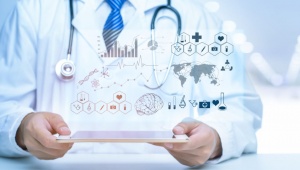 As of late, the pandemic that has shaken the world in the late 2019 is still present. To successfully battle it, it's not only the medical world that's playing the game. Rather, it's now a contributive effort among different sectors to survive. Thankfully, technology is also on everyone's side, providing ease, effort, and help as people scramble on towards this health crisis.
One of the key players in technology that contributes to managing the pandemic is a health and safety software. Having this software in place, particularly in the workplace, may help keep everyone safe from this deadly virus. 
In addition to that, here are other benefits of using health and safety software:
Enables Easy And Fast Mobile Reporting Of Data
The importance of fast reporting of data in your organization is one that most people have probably not thought of. But it's a very important aspect, especially now that some employees are scattered–with many being asked to work from home. If you're the manager of a small business or an organization with a limited amount of resources, you need to be thinking about this every day. If you don't, your company is probably paying a lot more money than it should.
When your data is fast, it's easier to make the necessary changes to the way things are going to work. It makes it easier for your employees to do the things that'll improve your business and get the information that you need.
Now that many organizations are striving to get back on their feet and go full force with their operations, the importance of having fast data is highlighted even more. If your workforce is constantly on the move, you'll need to ensure the timeliness of data being reported to them. That way, they can, for instance, keep the distance from an employee that still hasn't gone home, and has started to display symptoms at work.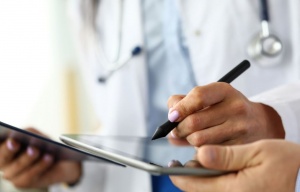 Allows For Streamlined Data Collection
A streamlined data collection with information from reputable sources, such as VirusSAFE EDU, means having greater flexibility in your business processes. You need to have a data collection process that matches the exact processes and needs of your business.
For instance, businesses that have re-opened have to strictly comply with contact tracing procedures. Health and safety software enables businesses to keep all these pieces of information in one place, making it easier to comply with any health checks or tracing procedures that need to be done.
Enhances Workers' Safety
Workers' health and safety are now considered a major concern and priority, especially during this pandemic. This is because almost all industries and large organizations are now facing serious health threats due to various factors, like poor working conditions, diet, lack of personal hygiene, and high levels of stress among others. That's why some industries have become infamous among workers as well as society as a whole because of the high level of injuries and illnesses sustained by their employees. 
In today's time, this safety has more to do with the onset of possible diseases while in the workplace. You wouldn't want your employees to contract the flu, virus, and others while they're inside your work premises.
With health and safety software in place, the workers' safety is enhanced. That's because workers will now have easy access to all pieces of information they'll need to learn more about this virus. 
With this software, all information is in one place. More so, these are all trustworthy and verified information. Hence, your workforce will know better how to keep themselves safe and how to avoid contracting the virus from others.
Thus, prevention is a key factor to eliminate such issues. Thus, it's important to develop preventive measures to reduce these risks, making it necessary to have a program or plan to ensure that there are adequate workers' health and welfare provisions in place.
Enables Data Logging On-The-Go
Mobile applications are now being used in the application of health and safety software. Remember, right now, collecting data while people are on-the-go is the new norm. This is the most convenient way of logging data and spreading it to the rest of the employees. 
Regardless of the mobile device you and your team are using, this can be used to log and view data, which is useful for better management of the virus.
Conclusion
All these said, if you don't have one yet for your business, you may want to consider having a health and safety software system in place. Even though it's going to cost you quite a bit to get things started, in the long run, the benefits it'll bring to your organization will always prove to be worth it. Thus, apply with a trusted provider for your health and safety software application needs.