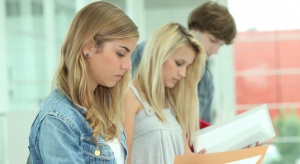 If your dream is to defend people in the courtroom and impress judges with your legal knowledge and skills, you have to know the best ways to prepare for the LSAT test.
While law schools look at various extracurricular activities you took part in, your average grade, and some other factors, these institutions place a high importance on your LSAT scores. With high scores, you may have the chance to get a spot in any law school you wish to enter. Fortunately, there are many ways on how to get a good score on LSAT, and one of these is to prepare for by following these tips below:
1. Take A Diagnostic Test Or Prep Courses
Before you start your study regimen, Test Prep Toolkit recommend these LSAT courses. Taking such courses won't only help you get familiar with the LSAT content and format, but it will also provide you a baseline to measure your progress.
Your prep courses must be taken under the real test-taking conditions, and it's essential to add an experimental section to your test, even if it means borrowing another section from an older test.
2. Start Early
Another way to prepare for the LSAT test is to start early. People who get the best scores are the ones who start early and make more time to study. Cramming the night before the exam date or  studying only several times beforehand may leave you feeling stressed and anxious about the examination. Being unprepared for the LSAT can make you lose your focus and confidence, on top of not having enough knowledge of the subjects being covered.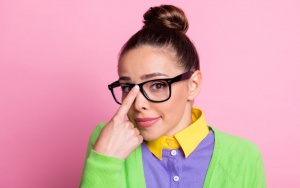 3. Know The DOs And DON'Ts
It's a must for you to know the DOs and DON'Ts of preparing for the LSAT to ace the exam, and these may include the following steps:
Keep Track Of Your Scores On Each Test

– You have to know if your scores are improving and if a section drags you down. If you aren't seeing any improvement, you should change your method of studying.

Follow The Standard Test Preparation Rules

– It might seem obvious, but LSAT preparation also involves lots of sleep, stress relief exercises, and eating well, among many others. Oftentimes, students are utterly fixated on achieving high LSAT scores that they already forget about maintaining their mental and physical health.
Panicking and thinking about the future of your law career may depend on the test won't give you the right mindset for the LSAT. So, if possible, do the best you could, but know that you could always take the LSAT again and consider some qualified law schools that would accept you without a high score.
Never Assume That Getting A High Score Once Is Enough

– LSAT exams may vary yearly in terms of the level of difficulty of every section. There's a time that the analytical reasoning section would have the trickiest questions, while the other sections might have easy questions. So, for you to know that you'll do great in the real LSAT test, you have to see your top scores before you can say that you're ready.
4.Analyze
Since most of the questions that you might encounter once you take the LSAT would be unfamiliar to you, practicing may help you get accustomed to their format. However, mere practice isn't enough. After practicing a test, don't just tabulate the results and record the scores. But, look closely at every question you missed and try discerning what led you to answering it wrong.
Real reviews take time. If you've answered some questions wrong and you're not sure with the other questions but you got them right, it may take at least three to four hours when done properly, which could mean a full day of studying.
5.Prepare For Each Area Separately
The LSAT is composed of various components, which may include logical reasoning, reading comprehension, and analytical reasoning. A lot of students take practice tests and try to study all sections at once, leaving them feeling confused and leading to them getting low scores during the real exam.
Take some time to focus on every component separately. For instance, you can study logical reasoning for this week, and focus on analytical reasoning and reading comprehension on other weeks. 
6.Know The Best Technique For You
Know the best study technique for you before purchasing any study materials. It isn't a secret that before law schools starts, things can get quite expensive. There are basic paths you may take to learn, and these may include self-studying and taking online courses.
Online courses may be advantageous for somebody who requires accountability of their peers or instructors. However, once you go this way, you'll need to shell out funds. On the contrary, self-studying requires discipline and time management to stay on point, but it won't break the bank as much. This is most particularly true if you could find great deals on your books.
Conclusion
Preparing for the LSAT test effectively could mean achieving success for all your efforts. By keeping the above tips in mind and sticking with your study plan, you'll be able to nail the LSAT and get into your dream law school.