So, you're an up and coming entrepreneur and you're starting up a small business. Before long, you might be opening others up and find that you have a lot of work on your plate. How do you manage it all and stay on top of everything? It can be easy to get bogged down with all the work.
Hiring a personal assistant can be one of the best things you do for yourself and your enterprise. If you're not sure why or aren't really convinced, we've got a few reasons why we think it's essential and should be your first hire when starting out.
To Keep You On Schedule
Once you've started working on a few projects, you will find that you quickly become busy and don't have a lot of time. You'll have meetings with clients left, right, and centre, and it can be difficult to remember when and where they all are.
A personal assistant should have your schedule at the top of their list. They need to make sure that you're always where you need to be and don't miss a crucial deal. Every single reunion is important, and you shouldn't miss them just because you had too much to keep track of.
Wherever you are, you can ask them to call or message with reminders to stay on track. You'll be very glad of the help.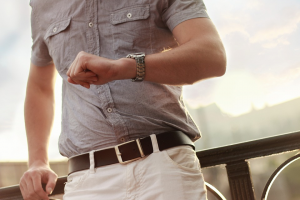 To Delegate Small Tasks
The amount of work an entrepreneur deals with daily is quite astonishing. Managing all the tasks you have can be difficult, and sometimes the smaller things get pushed to the side of the plate. Big things tend to take priority, and you forget that the smaller things are what make the larger ones work.
Having someone who can help you out with smaller tasks can be great. You can put more energy and focus on the things that will take your business to the next level, while at the same time not neglecting the little matters.
You will, of course, need to take some time in training your new assistant everything they need to know, but before long, they'll be running errands and completing jobs for you.
Work/Life Balance
There's something that can really cause a negative effect on your family, and that's being so busy that you forget special events. When you are focused on growing your empire and not always thinking about what's going on at home, it can happen. 
A personal assistant can take care of matters by sending your loved one flowers on an anniversary, or going to the store on Christmas Eve to make sure everyone gets what they wanted. You'll still be there for the events themselves but will have been able to get more work done while your assistant did all the party planning.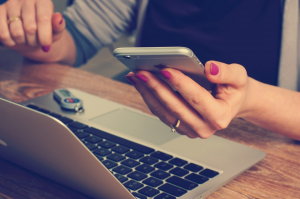 There may also be times where you had to stay at the office late just to get a little extra done. You can now leave that to your assistant and make sure your home by dinner to enjoy some quality time with the family. Hiring someone from a household staff agency can also help get more things done at home, so you enjoy even more time together.
Can Turn Into an Investment
To begin with, it may seem like an unnecessary extra cost. But, if you think about it, the amount of extra work you'll get done and the amount your business will progress is well worth one more salary.
You'll be able to progress faster and earn more quickly. Instead of working on menial tasks, you'll be able to focus on what it takes to take your business further.
It'll Be Like Having Another You
This is probably the best reason to hire a personal assistant. You'll be spending a lot of time together, and they'll get to know you. They'll get to know how you work, and what kinds of things you like.
It can be a great advantage if you want to spend a week away with your family. You can be in touch with your assistant at all times, but they should be able to keep things under control. 
Over time they'll be able to write just like you do and you may even be able to trust them with responding to emails. Another menial task that you don't always have time for. Teaching them everything you know and how to do it will save you so much time in the long run.
So, Is It Worth It?
Without a doubt. If you think it's not a worthy investment, then think again. You should see results right away regarding workload. You'll have more time for yourself and important matters and won't have to stay late every evening.
In the long run, it will do wonders for your enterprise. You will create a great bond and will be able to trust them with more and more. Remember to treat them well so that they stay around and respect you as their employer. Your business will be growing at a much faster rate after you hire your assistant.