Blog or a weblog is an online-diary or an informational journal that contain assortments of informal material or discussions. It can also be said as a set of posts that can be updated by the time. The information is displayed in reverse chronological order, so the first post appeared in the last. A writer or group can share informative material on different topics on the platform.
One blog benefits two entities; a writer and a reader. There are many writers who provide top educational blogs to the students and teachers. It is a great way to improve reading and writing skill for both students and teachers. It also improves research and learning skills. 
Benefits of reading blogs
It is believed that wisdom comes with age, but now it seems to come with learning and experience. Learning becomes easy and accessible to a wide range through the internet. The people who are restricted to have education can also avail the opportunity through the internet. It helps to learn new things, cultures, diversity, and more through the internet and blogs are the part of this online system. You can also read top education blogs to see the level of content they are publishing.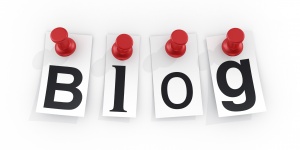 Blogs widely contain news, tips, help, and many more to help a student to pass an exam, certification, or an interview. Blogs are informal and may contain previous experience conversation, which can help a student to understand the situation correctly. Blogs have easy to understand material and language so that they can easily get.
Blogs also contain tips to teach or help the students to understand the topic. Blogs can also be used on an internal discussion forum of a school to promote autonomous learning. It gives the opportunity to explore through casually written information. It also helps to improve reading, searching, and learning skills. It also provides a source of knowledge for the students of diverse programs.
The blog reading does not need money other than device or internet charges. You can learn different things, topics, and many more through blogs without any cost.
Benefits of writing blogs
Blog writing is as much beneficial as reading the blogs. Blogging can be done on various topics. It helps a student or teacher to improve writing skills. It improves involvement, excitement, and focuses on learning.
It helps a teacher to promote the use of the internet, among the students, for learning purposes. Blogging helps in reading and writing skills improvement and motivate toward writing. It also helps to develop language skills and expand the conversation area. It encourages the students to help others in education and discussion among the students. 
Blogging opens the door for self-expression and teaches to talk to someone informally but in a mannered way. It helps the student to manage a large audience, their demands, and complaints. It helps to take critics positively and to work to improve them.
The blogging teaches self-demonstration as blog contain experiences of the bloggers. It helps the writer and reader to understand all the aspects of the situation, the action was taken on them and the results, in-short a writer may experience the situation again but in a more elaborated way. 
Writing blogs helps in boosting confidence. It gives the confidence to manage different people, writing about a topic, answer the critics, and face your mistakes. The last but not the least, it helps you to earn money from home. It gives you the advantage of earning for learning, teaching, and improving altogether.