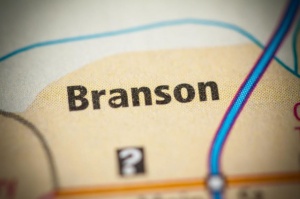 Looking to treat your students to a field trip in Branson, Missouri? Nothing rewards great effort and builds morale while also providing an educational experience quite like a field trip.
Whether your school is located right in Taney County or whether you're looking to travel to Branson from elsewhere, there are plenty of exciting activities to enjoy in the Branson area. Here are eight top field trip ideas your students will love!
1. Visit the Titanic Museum Branson
The tragic sinking of the Titanic holds an important place in world history. To reinforce their knowledge of the event, consider taking your students on a trip to the Titanic Museum Branson.
Here, they will be able to explore a life-size recreation of the famous vessel. The museum is filled with all sorts of authentic artifacts that have been recovered from the ship, as well as stories and exhibits that provide greater context for the incident and the events leading up to it.
As the museum offers self-guided tours, students can work through the information at their own pace. Staff members are also scattered throughout the facility to fill in knowledge gaps and answer questions as needed!
2. Check out The Butterfly Palace
If you're currently teaching your students about biology, zoology, or another branch of science, The Butterfly Palace might be the perfect destination for a Branson field trip. This attraction is home to more than 1,000 exotic butterflies, as well as other animals—such as birds, reptiles, and more.
At the Palace's main exhibit, the Live Butterfly Aviary, your students will not only get to learn about and encounter butterflies of all shapes, sizes, and colors but also have the opportunity to feed them!
When you've finished exploring the Aviary, be sure to catch the museum's 3D video, "Flight of the Butterflies." Round out your excursion by exploring the Rainforest Science Center. Here, your students will be able to view and pet live amphibians and reptiles!
3. Feed the trout at Shepherd of the Hills Fish Hatchery
The Branson area is home to Shepherd of the Hills Fish Hatchery, which is responsible for producing between 350,000 and 400,000 pounds of trout every year—the majority of which are used to stock Lake Taneycomo.
This 155-acre facility features a free conservation center that has been allocated to the public. Here, your students will be able to view the trout up close, feed them, and learn more about aquatic life.
Fish food can be purchased from the many vending machines located on site—just make sure that you and your students bring plenty of quarters!
4. Spend the day at Silver Dollar City
While it's true that a productive field trip should have some level of educational value, end-of-year trips are a different story.
To celebrate another successful school year, considering treating your students to a day at Silver Dollar City—a hometown favorite that is filled with thrills, shows, shopping, and food!
This eclectic park has something for every child to enjoy. For the thrill-seeker, Silver Dollar City offers close to 40 rides and attractions. For those who prefer water activities, the park is home to 10 different slides and pools.
What's more, Silver Dollar City provides shows and live music around the clock. Be sure to check the park's schedule when planning your trip!
5. See the wildlife at Promised Land Zoo
Give each of your students the chance to see their favorite furry friend in person by taking them to the Promised Land Zoo—a family-owned animal attraction that has been named as one of TripAdvisor's top 25 zoos in the nation.
This facility spans across 75 acres, giving your students plenty of animal exhibits to explore—from live animal shows to self-guided safari adventures. With VIP admission, your students will even get to take part in exclusive encounters with fishing cats, owls, ring-tailed lemurs, and two-toed sloths!
If you happen to visit during the wintertime, you might even be able to catch Branson's Let There Be Lights drive-thru adventure—a festive safari filled with animals and an impressive light display.
6. Get creative at Ripley's Believe It or Not! Museum
If you sense that your students are growing tired of the mundane classroom dynamic, get the creative juices flowing again by visiting the Ripley's Believe It or Not! Museum in Branson.
This museum offers 8 galleries and over 450 unique artifacts that are sure to not only keep your students engaged and entertained but also challenge their developing minds.
After a field trip filled with art, illusions, and brainteasers, your students will return to the classroom feeling refreshed and eager to learn once again!
7. Take a stroll through Table Rock State Park
While the classroom may provide a great learning environment for children, it's important that your students also exercise regularly and spend time outdoors. You can promote physical activity, fresh air, and time spent with nature by visiting Table Rock State Park.
This recreational site utilizes every mile of its 356-acre location, offering all types of on-site activities for you and your students to enjoy—whether it's a challenging hike or bike ride on one of many park trails, a boating adventure across the marina, or an impressive view of the Table Rock Dam.
What's more, campgrounds and picnic areas are scattered across the park, allowing you to stop for lunch and break up the day's activities!
8. Explore Talking Rocks Cavern
There is so much natural beauty to discover below the earth's surface. With a guided cave tour at Talking Rocks Cavern, your students will have the opportunity to explore cave formations, learn more about various rock types, and even mine for precious gems.
After you've filled your students' heads with knowledge about stalagmites and stalactites, wind down by entering a SpeleoBox maze or with a game of mini-golf at Cave Country—the cavern's very own on-site course.
Before you leave, stop by the cavern's gift shop, where your students will be able to pick out a rock to commemorate the experience!