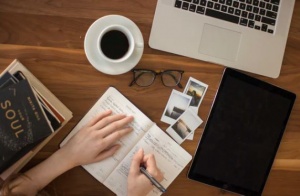 Everyone wants a fulfilling career. If you are a digital marketer, you need to work hard to stand out. Making a successful career as a digital marketer has never been easy, and there are numerous frustrations along the way. However, you'll get there eventually with some hard work and determination. Below are five tips to help you advance your digital marketing career.
With changing technology trends, continuous education is necessary. A digital marketing leadership graduate certificate on top of your marketing degree cert is a great place to start. Continuous learning equips you with the skills and knowledge you need to serve better. If you want to grow, you must embrace learning. Be sure to take courses from accredited schools to make your resume more professional. If you decide to take an extra course, here are some factors to consider:  
Where to take the course

The cost of the course

The reviews on the school

Your availability

Keep up with the trends
Staying current on trends helps you become a better marketer. If anything, trends are here to make work easier. When you are up to date, your clients get assurance that you are offering them the right services. You can keep up with digital marketing trends by following blogs, podcasts and following opinion leaders in the industry.
Have a strong digital presence
If you cannot market yourself, you will never convince anyone that you can market them. A strong digital presence will help you convince prospective clients that you are the best candidate to market their services or products. Update all your social media pages with decent images. Add strong content and make meaningful posts. Avoid unnecessary comments that may be offensive. You also need to regularly post about your services on your social media. 
Personal branding is one way to stand out from the crowd. Grow a personal brand by showcasing your abilities in digital marketing. You do not have to post on every social site available. Find one where you have a great following and use it for your gain. Post consistently, and grow your following as much as you can. Do not forget to engage your audience by answering questions and attending to your inbox and comments. 
Understand and make use of data
When you understand data, you can make better decisions. Data analysis can be a hard nut to crack for many. However, you must understand data so you can decide what that means for you and your career. Clients want to see ROI and metrics when they hire you. If you cannot prove that there has been an improvement after campaigns, they will have a hard time keeping you. Learn how to collect and analyze data. Consider taking a short course in data analysis. 
Endnote
You can grow your digital marketing career with the simple steps above. If you want to go further, look for a mentor and network. Everything is always easy when you have the right guidance to see you through.