Introduction
In the past two decades, all countries in Africa have embraced education and incorporated it as a right for all in their constitutions. As a result, some more literate young people seek to further their education than before. Studying in the USA is such a beautiful dream that many people wish it came true.
Well, the good news is that there is more help than you had imagined towards making this dream become a reality. Scholarship programs are in partnership with the US embassy and your desired universities, and they issue financial aid to the deserving students.
Gone are the days you would give excuses like 'I do not have the money,' 'I lack the appropriate mentors,' or 'my project is expensive' for not getting a college education abroad. With any of our selected top 3 scholarship programs for African students below, you cannot go wrong in this quest.
Top 3 Must-Check Scholarships for African Students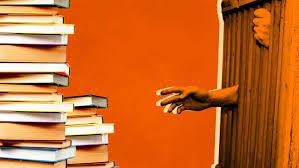 The MasterCard Foundation Scholarships
The MasterCard Foundation believes that education is the catalyst for social and economic growth in Africa. It is for this reason that they have set aside $500 million to be channeled towards financing the education of 15000 Africans.
The foundation envisions eradicating poverty in the world's youngest continent. In the long run, the sponsored students shall promote leadership, social development and economic growth in respective countries. These sponsors are keen on your return to your home country after graduating to make it a better place.
Depending on the school you enroll in, the scholarship can fund you in full or partly. For fully-funded scholarships, the following are among the things you need not worry about.
Student Visa
Health insurance
Tuition fees
Field study costs
Accommodation
Stipends
Apply for the scholarship from their website and ensure that you are within the application deadline. 'Am I eligible,' 'who can write my essay for me,' 'do I have all required documents' are the questions you should nag your mind with. The foundation shall be responsible for your finances once accepted.
The University of California and Wellesley College are just but a drop in the ocean of the higher learning institutions you can enroll to with MasterCard Foundation funding. For some campuses, you will need their admission letter first before the foundation funds you. Others require you to be admitted after approval for financing from MasterCard.
The Fulbright Scholar Program was formed to increase mutual understanding and support friendship and peaceful relationships between the people of The US and people of other countries. It supports American students to study in other countries and students from across the globe to study in the USA.
You have to exhibit leadership qualities if you want to be considered for a higher education system funding. The program has the goal of engaging current and future leaders internationally. For this reason, they offer grants to learn leadership skills, community service, professional development and cultural enrichment to funded Africans.
You can apply for the scholarship for your post-graduate research/classes and undergraduate course. If you are an out-of-school young professional, writer, coach, athlete, name it, you can still get education funding. To know more about application guidelines more so for sportspersons, visit www.thesportscampus.com/2017021561990/articles/7-things-you-need-to-know-about-sports-scholarships-at-college.
Note that you have to apply for the Fulbright Scholar Program through your embassy. Be keen on the application process if you want to be selected and get the full study abroad experience. Some scholarships included in the program are:
Kennedy-Lugar Youth Exchange Study (YES)
Youth Leadership Programs
Global Undergraduate Exchange Program (UNGRAD)
Future Global Leaders Fellowship Scholarships
The high level of mentorship and leadership training offered is the highlight of this scholarship. The Future Global Leaders Fellowship program is the best for international students who seek to bring change and leadership to the community and the world at large.
Once enrolled by into the program, you undergo 3-weeks leadership training at the National Outdoor Leadership School. They also admit you automatically into the Fortis Society. To know how advantaged you are in this society, check out their website on http://www.fortis-society.org/fortis-society.
Global Leaders Scholarships are available for undergraduate courses, postgraduate studies, and internship funding. After you secure an internship position at the firm, industry or institution you want to train with, the fellowship covers all the costs that your employer shall not. They also give you career advice and tools.
You don't need to worry about your flight ticket, books, living expenses, and school fees. All your financial problems in education go away, and you can study in the USA in peace the moment the fellowship agrees to fund you fully. The George Washington University is among the prestigious campus you can enroll through the Global Leaders Fellowship sponsorship.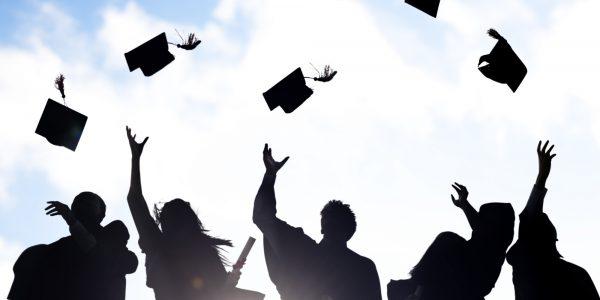 Conclusion
Studying in the USA is an excellent chance for you to make significant advancements in your career choice and research. The fact that you can get sponsorship to advance your studies should make you want it more. You also get to network more with people outside Africa and use the knowledge gained to better your community.
Take the application process very seriously; it is what is standing between you and the USA. Take your time to come up with excellent proposals and essays when asked to explain why you want to study abroad/ your chosen course under the scholarship. Use https://app.grammarly.com/ if necessary to keep your application free of grammatical errors and fluff.
Remember that where there is a will, there is a way. Good luck!
Author Bio
William Stewart is a USA based writer and academician. He is a frequent traveller who visits higher learning institutions to mentor the young generation and has frequented Africa in the past five years and engaged in numerous community development projects. When asked what motivates him so much, William always responds by saying "The joy that comes with being the appreciated chapter in people's lives is one I cannot miss out on."