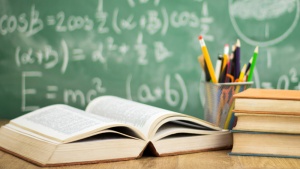 If you want to create a life filled with success and abundance, you must become a life long learner. A well-rounded education through books and life lessons is one of the most important things you must have if you expect to get ahead in the world.
One of the most common sayings, "Knowledge is power", has been used through the millennia because the only people who are able to bring their vision to fruition understood that they key, was knowledge.
Information is what unlocks ideas by helping people to solve problems and create solutions. All of the success created in the world has come from people using their wisdom to solve problems.
Here are some inspirational quotes about the importance of education that you can use to motivate you to continue your learning through life:
Education is the most powerful weapon that you can use to change the world. –

Nelson Mandela
You can teach a student a lesson for a day; but if you can teach him to learn by creating curiosity, he will continue the learning process as long as he lives. –

Clay P. Bedford
Education is the passport to the future, for tomorrow belongs to those who prepare for it today.

Malcolm X
It is the mark of an educated mind to be able to entertain a thought without accepting it. –

Aristotle
Many highly intelligent people are poor thinkers. Many people of average intelligence are skilled thinkers. The power of the car is separate from the way the car is driven. –

Edward De Bono
Develop a passion for learning. If you do, you will never cease to grow. –

Anthony J. D'Angelo
The goal of education is not to increase the amount of knowledge but to create the possibilities for a child to invent and discover, to create men who are capable of doing new things. –

Jean Piaget
Knowledge is power. Information is liberating. Education is the premise of progress, in every society, in every family. –

Kofi Annan
Much education today is monumentally ineffective. All too often we are giving young people cut flowers when we should be teaching them to grow their own plants. –

John W. Gardner
Education is the key to success in life, and teachers make a lasting impact in the lives of their students. –

Solomon Ortiz
The function of education is to teach one to think intensively and to think critically. Intelligence plus character – that is the goal of true education. –

Martin Luther King, Jr.
Learning is not attained by chance; it must be sought for with ardour and diligence. –

Abigail Adams
The aim of education should be to teach us rather how to think, than what to think — rather to improve our minds, so as to enable us to think for ourselves, than to load the memory with thoughts of other men. –

Bill Beattie
There is no end to education. It is not that you read a book, pass an examination, and finish with education. The whole of life, from the moment you are born to the moment you die, is a process of learning. –

Jiddu Krishnamurti
Education is a better safeguard of liberty than a standing army. –

Edward Everett
Tell me and I'll forget; show me and I may remember; involve me and I'll understand. –

Chinese proverb
Life is a series of experiences, each one of which makes us bigger, even though sometimes it is hard to realize this. For the world was built to develop character, and we must learn that the setbacks and grieves which we endure help us in our marching onward. –

Henry Ford